Community Cafe and Buckwheat Croquettes
2009年 07月 13日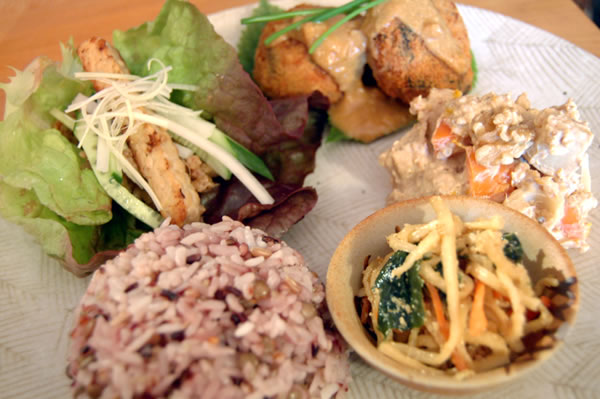 Photo by
Tamap
Thank you very much for coming to support our community
cafe last week. We hope you enjoyed the millet cuisine.
This time we had
Yukko
, Akko,
Nuno Circle
、
Tomo
,
Mai,
Mame Japanese
&
myself
in the team.
Learning from previous event,
we thought we had plenty of time, however...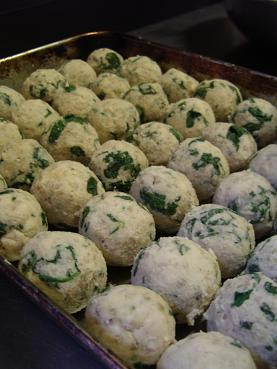 Our main dish, Coco yam, Buckwheat and Spinach Croquette
went explosive when deep fried !!! Oh~no~.
Magician Tomo and Mai saved them somehow...hyuu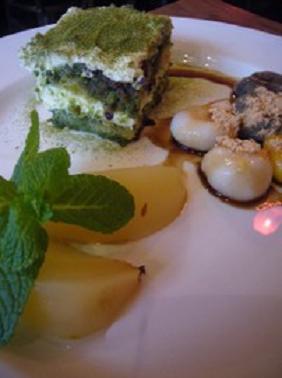 yukashi sweets
were again very popular.
Green tea tiramisu served with
sticky rice cake with syrup and
white wine pear compote.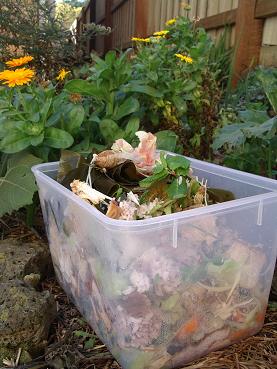 All the kitchen garbage will be composted for my garden and..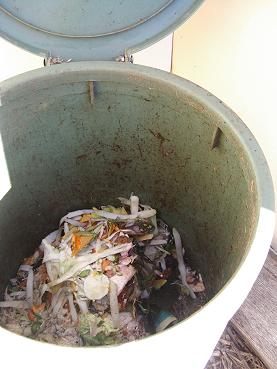 oil used for deep-frying will be turned into candles by Tomo.
by millet_sisters | 2009-07-13 20:46 | Special Events