CERES workshop
2009年 03月 03日
Sunday 5th April 2009
due to CERES harvest festival
it's now rescheduled on
Sunday 26th April 2009
sorry for any inconvenience
If you think grains are boring—think again!
Let us show you how to turn ordinary millet
and other grains into delicious meals.
This hands on workshop will cover things such as
juicy millet burgers, crunchy quinoa nuggets,
sweet carob and oat truffles.
These grains have high nutritional values and
are great alternatives to meat, tofu and tempeh.
$88/$77 CERES member/concession
9387 2609 for further info or booking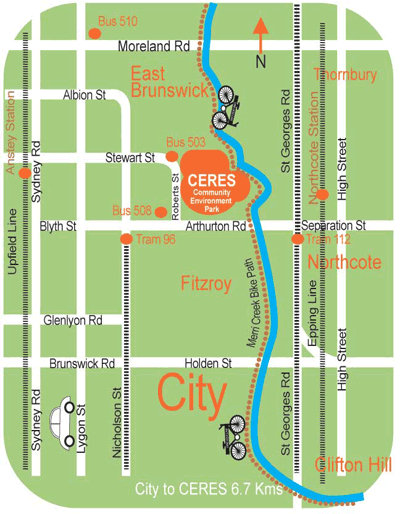 CERES
is a place which exists to initiate and support
environmental sustainability and social equity with an
emphasis on cultural richness and community participation.
by millet_sisters | 2009-03-03 14:20 | Workshops