Millet for Bento Box
2009年 04月 01日
You might have heard how crazy we are about Bento Boxes in Japan.
From convenience stores to local supermarkets, everybody sells and
buys Bento Boxes. But do you know who makes the best Bento? Moms!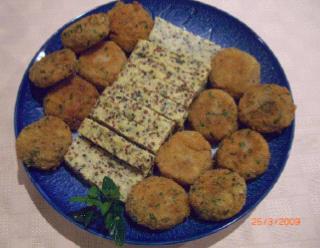 Last week, we held a millet cooking workshop with
a young mothers' group from the Eastern Suburbs.
We experimented some dishes which could be
suitable for Bento Box... Here is what we cooked;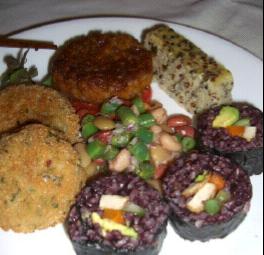 * Juicy Millet Burger
* Crunchy Millet Croquette
* Brown & Black Rice Sushi Rolls
* Creamy Polenta Omlete
* Healthy Millet Sweets
* Four-Bean Salad by M-san
We cooked all these while children were at school. Job well done!
Special thanks to Monica-san for organising the workshop.
by maki
by millet_sisters | 2009-04-01 08:00 | Workshops