SACRED GRAINS
~ cooking with whole grains and super foods ~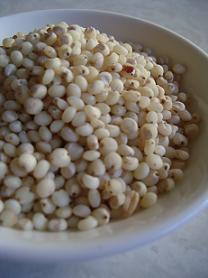 If you think these grains are boring, think again.
Let us show you how to turn ordinary millet and
other grains into delicious meals.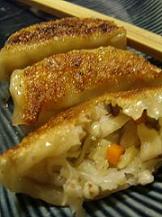 eg. juicy MILLET burgers, crunchy QUINOA nuggets,
tasty MILLET loaf, chunky BUCKWHEAT sausages,
oriental AMARANTHUS spaghetti, spicy MILLET tacos,
sweet carob and OAT truffles and many more.
These grains have high nutritional values and low Earth impact.
They're also great alternatives to meat, tofu and glutenous mocks.
They are so delicious that everyone loves to eat them,
even people who don't care about their health or environment.
In our sustainable cooking, organically grown local vegetables
are used as well as diverse grains such as millet.
We encourage and educate people to reduce their ecological
foot print by eating sustainable food.
We believe that making each other fall in love with this style of
cuisine can help create markets for drought-stricken farmers,
and contribute towards a better world.
▲ by millet_sisters | 2008-10-18 12:43 | Sacred Grains