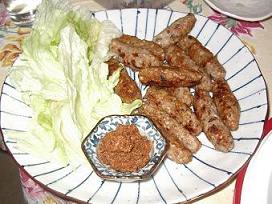 The SSS will be held:
At Williamstown on November 4th (Tue) from 1pm.
Please bring a plate, drinks and your own picnic sets.
Please email
zakkokuaus@hotmail.com
to confirm your spot.
* If possible, please bring your own style of Vege Sausages, Buckwheat Sausages, or Millet Burgers, but Salads and Breads are also delighted!
* No experience in Grain cooking needed.
* If it rains, it will be postponed.
▲ by millet_sisters | 2008-10-22 17:11 | Special Events