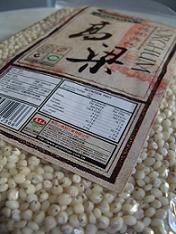 The White Indian Millet needs to be soaked overnight in water.
Don't forget to wash and drain well before cooking in a pot
with plenty of water and natural salt to bring out the best.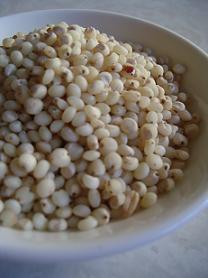 Once it is cooked, it can be kept in a fridge for a few days...
Leftover millet in the fridge makes your life easy!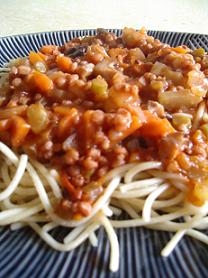 Here is one example...
Just like making Spaghetti Bolognese using Tomato Sauce,
you can add Onions, Carrots and whatever you find in your fridge
to make this Millet Sauce. How easy~ and yummy~.
by Maki
▲ by millet_sisters | 2008-12-09 15:51 | Recipes