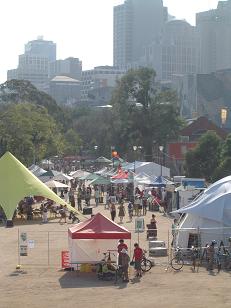 Sustainable Living Festival (SLF) was first organised
10 years ago in Daylesford Victoria; a leading alternative
town located an hour away from central Melbourne.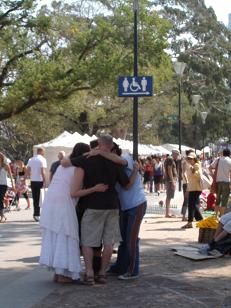 It is now held at the Federation Square, in the middle of the city,
yet, people seemed to have never forgotten the community spirit
and the importance of a big hug!
We visited there on Sunday and stayed mostly in the Feast Tent.
Here is a list of theTalks and Demonstrations that we enjoyed.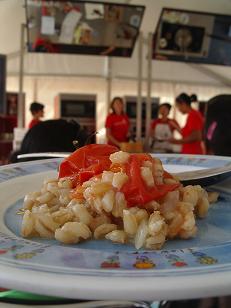 1.Bushfoods
The best foods to grow are the ones which belong to the land of OZ.
Aboriginal bush tucker is winning back a spot in the food industry.
2.Conscious Cook
Let's be conscious of what we choose and how we cook our foods.
Where do they come from? How are they grown? What's in them?
How much traveling is needed to get to our table?
How efficiently can we cook in terms of energy and water?
3.Grow it where you live
If we get tired of wondering all these questions above,
we may be better off growing our own foods..
Food Swaps, Community Gardens, Permablitz,
all the exciting hands-on ways of growing foods locally.
4.Don't trade lives
Fair trade.. fair trade.. fair trade.. FAIR TRADE!!
Why do millions and millions of children still have to be slaved?
It is simply for the cheap chocolate we (affluent people) demand,
and also for the non-fair trade coffee we cannot resist everyday,
as well as the collection of the five-dollar T-shirts we buy.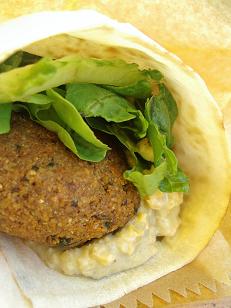 Our delicious lunch was made from Organic and local produce.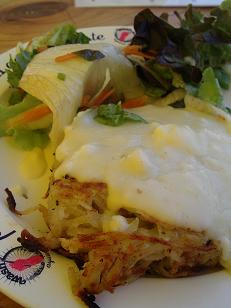 Instead of cheap disposable plates, we had real plates and
the wonderful volunteers to wash them afterwards. Thank you.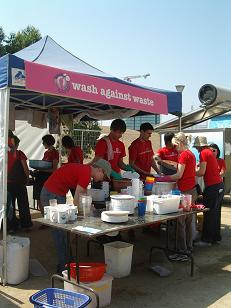 Left-over foods and biodegradable rubbish were no longer a waste.
They were all collected and will be turned into food for the soil.
After eating all the yummy things, it was our time to return something
back to Nature... Here comes... the Waterless Compost Toilets!!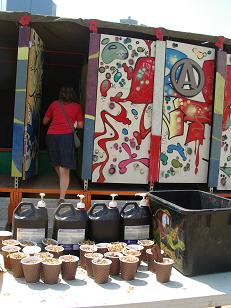 A cup of sawdust was used instead of 8 liters of water,
and no tree from Tasmanian forests was cut down
thanks to the recycled paper provided.
It will take about 6 months before everything will turn into compost.
It was one of the most sustainable event we've ever experiensed!
Congratulations to all the volunteers and organisers.
by maki & tomo
▲ by millet_sisters | 2009-02-26 17:21 | Special Events