Last Saturday, 30 participants and 10+ organisers joined together
at the Grattan Gardens Community Centre in Prahran for the
¨easy-to-cook & delicious-to-eat grain cooking workshop¨.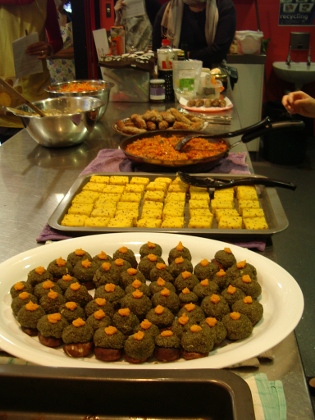 Thank you all for making the event successful.
Together we demonstrated and cooked 5 dishes;
*Creamy potato mash with Amaranth
*Chunky sausages with Buckwheat and Chia
*Colourful Summer salad with Quinoa dressing
*Quinoa polenta slice with bolognese style Millet sauce
*Stuffed mushrooms with risotto style Millet using home-made pesto
Most ingredients were locally and organically grown
and some of the herbs were harvested in our backyards.
The less food mileage, the better. : - )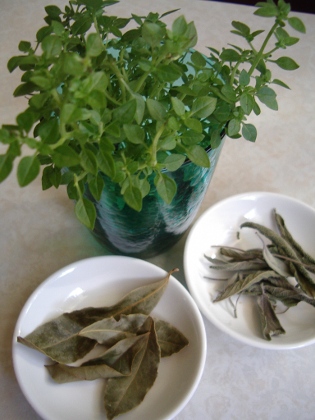 Bay leaves for bolognese sauce, Greek basils for the Salad and Sage for sausages
As we know, weeds are difficult to eradicate
owing to their strong hold on life.
So are herbs and grains.
By taking their incredible life energy into our body,
we become extra strong and energised.
However, no matter how nutritious they are, the ingredients cannot
demonstrate their best unless we cook them in a delicious way.
When that happens, it is as if all the cells start dancing with joy.
Well, we hope you enjoyed the grain foods.
Special Thanks to・・・
Hope Connection
for making the event possible,
Ms. YA design
for demonstrating Amaranth dish,
Ms. Happy Bird
for home-made pesto and much more,
Ms. M
for making the Quinoa dressing perfect,
Ms. Ponzu
for her photography and knowledge in foods,
Mame JP Sweets
for being the bridge between.
▲ by millet_sisters | 2010-03-17 16:50 | Workshops